Learn About Our Family, Cosmetic & Emergency Dentist in Brunswick ME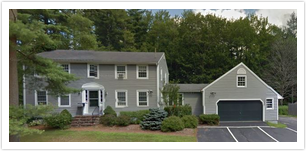 Our practice strives to keep our customers' best interests in mind and provides you service while adhering to the following principles:
Quality Results
Our number one priority is to provide quality results. Our cosmetic, general and
emergency dentist in Brunswick ME
, Dr. Drew Barder, knows the importance of your smile and every aspect of its form and function. Years of training and experience has given us the knowledge to provide quality dental work at its best. Our combination of experience and attention to detail allows us to provide quality service and offer the best forms of treatment to our patients.
Exceptional Customer Service
Our number one commitment to our customers is serving you. We also know that some patients may feel uncomfortable or nervous when it comes to visiting the dentist. That's why our goal is to create a warm and welcoming atmosphere that will make you feel at ease when visiting for any type of dental treatment. For this, we provide both comfort and care when visiting our office. Moreover, our courteous staff members are committed to making sure that you feel safe, comfortable and relaxed during your visit.
Learning
At our practice, we know that our job is done right when our patients feel completely comfortable with us and the services that we provide. To maintain proper doctor-patient relationships, we allow for an open conversation with our patients. During any type of visit, from
dental cleanings
to
teeth whitening
, we make sure to always explain the procedures and why we are doing them. By teaching our clients what their options are, Dr. Drew Barder can create the proper treatment plan that is targeted at your specific needs.
Remaining Up-to-date
When looking for a dentist in the Brunswick ME area, it is paramount that they are up-to-date with all new technologies and procedures related to the field of dentistry. Each one of our hygienists and dentists continuously educates themselves by attending conferences, lectures and reading new and relevant literature about the industry. This continuous education allows us to offer the most current information and treatment options to our clients. Also, we always ensure that our dental office in Brunswick ME is outfitted with the newest dental technologies.
COVID:
During this pandemic we are very conscientious regarding infection control and sanitation.
Our rooms are fortuitously spaced in line with social distancing protocols.
We are scheduling appointments to limit the amount of people entering and leaving the office at the same time.
There are limits to how many guests will be allowed in our waiting room at one time.
Our staff are masked at all times and we appreciate our patient's masking until they are told to remove their masks when back in a treatment area.